Boston Coastal Window Treatment Recommendations
Owning a home in a coastal area like Boston means that how you think about your home design will be a little different than homes in other parts of Massachusetts. Not only do coastal homes around here have a distinct style, but houses around here can also have a few factors that other homes may not have – especially when talking about window treatments in Boston households.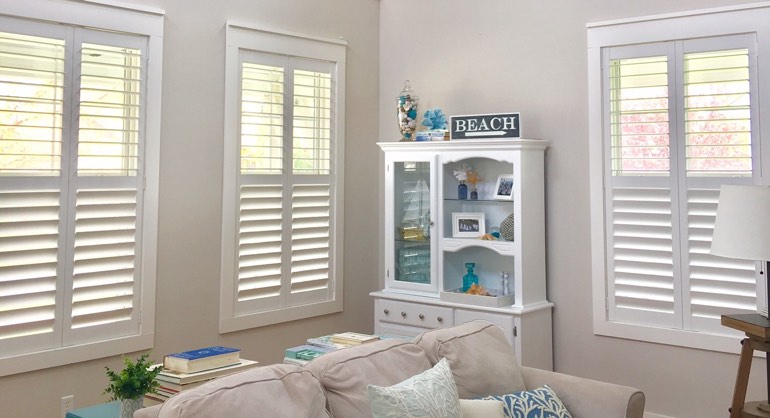 These are just a few things you're able to do with your window treatments to make a coastal house look incredible.
Preserve Your Views – And Your Privacy
Homes near the Boston coast have some of the prettiest views of any Massachusetts home, and even if you might prefer to keep them unobstructed day and night, you should also think about your privacy. Sheer blinds or drapes may be popular in a few homes, but they'll also let any random passersby see into your home.
Instead, try a more versatile window decor like plantation shutters, which offer a great deal of flexibility on maintaining your view and your privacy. The movable louvers offer an entire spectrum of visibility, and the actual shutters can swing fully open or shut, so you can change how much privacy you have at different times of the day or just based on your style.
Don't Let Salty Air Affect Your Windows
Owning a home near the Massachusetts coast means you're all too familiar with the salty air from the ocean. Salty air can cause rust on your car, corrosion on your gutters, and damage on your window treatments and windows.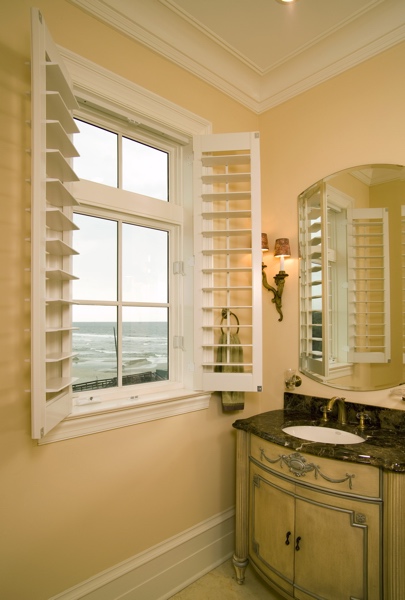 For long-lasting functionality and looks, you want a window covering that doesn't retain moisture. Your best bet is faux wood, so think about faux wood blinds or
faux wood plantation shutters
. Both can shrug off moisture, keeping your window free from mold, corrosion, and smells.
Keep Your Space and Your Options Open
The coastal air isn't all bad, however. One of the best experiences of being a Boston homeowner is opening up the windows to let that fresh open air come inside. To make it even better, you want a window treatment that doesn't sway or flap wildly in the breeze. Stay away from sheer drapes or curtains that only hang from a top rod, and depending on how windy your area gets, you may also want to stay away from blinds. Instead, look for a window treatment that's more secure, such as shutters.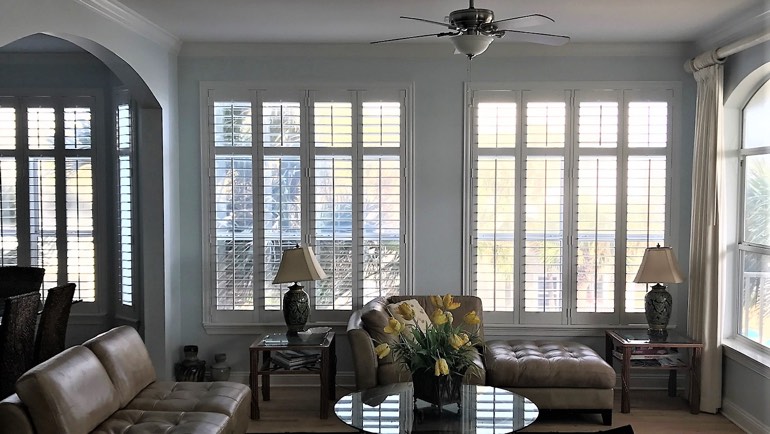 It's also a good idea to think about how your home style might change over time. Boston home fashion trends can change fairly often, and choosing a stylistically versatile window covering can help you keep up with trends. Some window treatments that will stay in fashion throughout different trends include:
Solid white plantation shutters

Earth tone roller shades

Faux wood blinds in neutral or earth tones
Find the Perfect Window Treatment For Your Coastal Home
For more help fighting back against salty ocean air, staying on the forefront of home fashion, or preserving your beautiful Boston coast views, we can help. Call our team at 781-352-2205 or fill out the free consultation request form below. Let's get your home looking even more beautiful than the views around it.