Get Wood Blinds In Boston For Superior Hardwood Window Treatments

When you are looking for hardwood blinds in Boston, you are wise to choose only those of superior quality. Our wood blinds are crafted with furniture-grade real wood, which provides them with remarkable durability and style. Pick from 24 colors and stains, and then customize your treatments with operating, slat size, and valence options.
Sunburst's wood blinds even stand up to everyday operation. Every installation is carefully designed to your window's precise measurements, so they will always fit perfectly. The sturdy slats are then covered with a UV protectant that thwarts fading or cracking from harsh sunlight. Of course, you won't find window treatments quite as robust as our plantation shutters, but wood blinds work great in your living room, bedroom, and dining room.
Wood Blinds Choices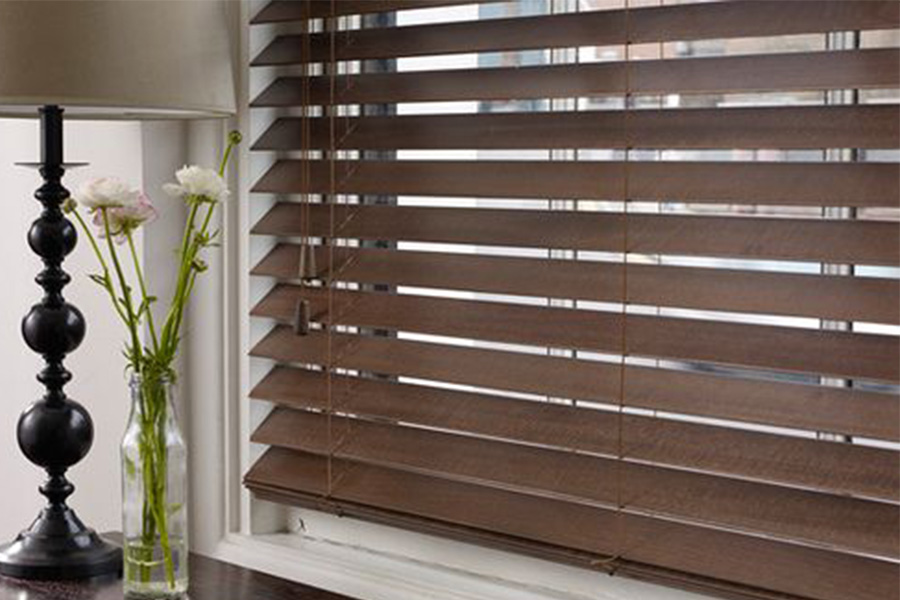 Start by picking the color or stain of your wood blinds. Select between 24 brilliant designer finishes to mesh beautifully with your space's color scheme or match the current hardwood furniture, flooring, or trim that you have in your residence. Then harmonize your valences, pull cords, and tassels for a consistent appearance.
Why Choose Wood Blinds In Boston
Wood blinds may be the most effortless method to incorporate an amazing window treatment in your Boston home. After the installation, you may adjust the slats within the blinds by your choice of pull cord or wand. There are a range of techniques for utilizing your blinds to direct exterior light, from pulling them up to allow the sun's rays to keeping them down for the ultimate in privacy.
And unlike common aluminum materials, your Boston Sunburst's Wood blinds will not break down easily. With solid slats built from sturdy hardwood, your slats will hold their sleek contour without bending or cracking. Because your blinds are tailored to your specific window proportions, your blinds will tilt gracefully and rise without knocking against the surrounding trim. Or, if you're searching for blinds for high-moisture rooms, try our faux-wood blinds.
Wood Blinds Warranty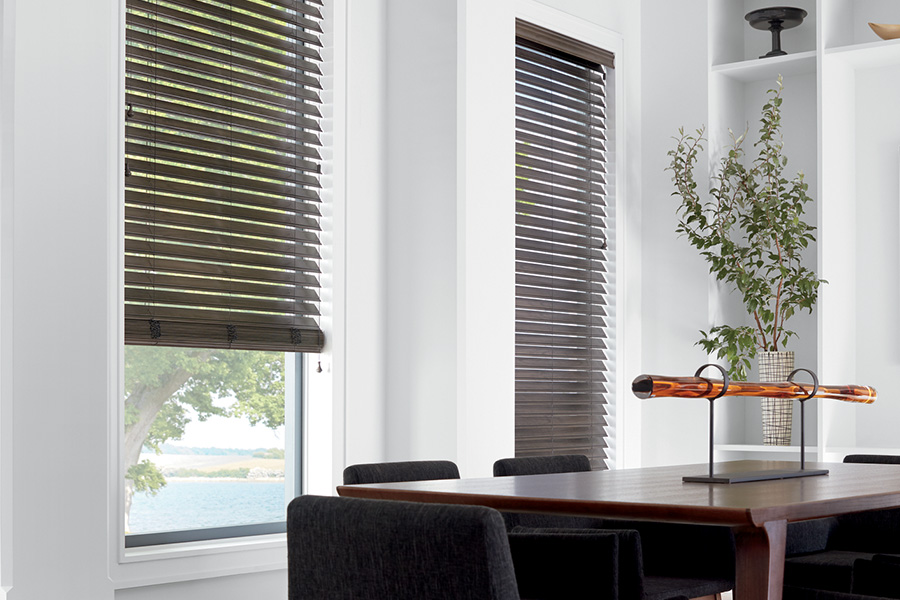 All blinds are installed with a 3-year warranty that covers any defects in manufacturing (i.e., a deficiency in the workmanship, materials, or product design) for the original owner.
Wood Blinds Features
Contact Us Now For Your Wood Blinds in Boston
To see all the benefits of wood blinds -- or any of our superb window treatments -- contact Sunburst Shutters Boston. We'll arrange a free on-site demonstration to showcase how our products will upgrade your windows. Dial 781-352-2205 or submit the following form today!