The Most Durable Window Blinds In Boston Are Sunbursts Faux-Wood Blinds

The one thing you don't want when buying window blinds in Boston is to have them deteriorate rapidly after a few months of use. As an alternative, go with the longest lasting blinds available – Sunburst's faux-wood blinds. Our faux-wood blinds are totally moisture-resistant and pest-resistant. And unlike cheaper blinds, you won't find any splitting, snapping, or fading on your Boston faux-wood blinds.
Fortunately, Sunburst's faux-wood blinds are just as beautiful as they are durable. Select from a range of color choices and coatings to mesh with your unique design. Then personalize your blinds with the perfect wand, pull cord, or tassel. Sunburst's blinds make sense for rooms like the kitchen, bathroom, garage or any room with higher moisture levels. And as the cherry on top, your faux wood blind will continue looking great years in the future.
Faux-Wood Blinds Options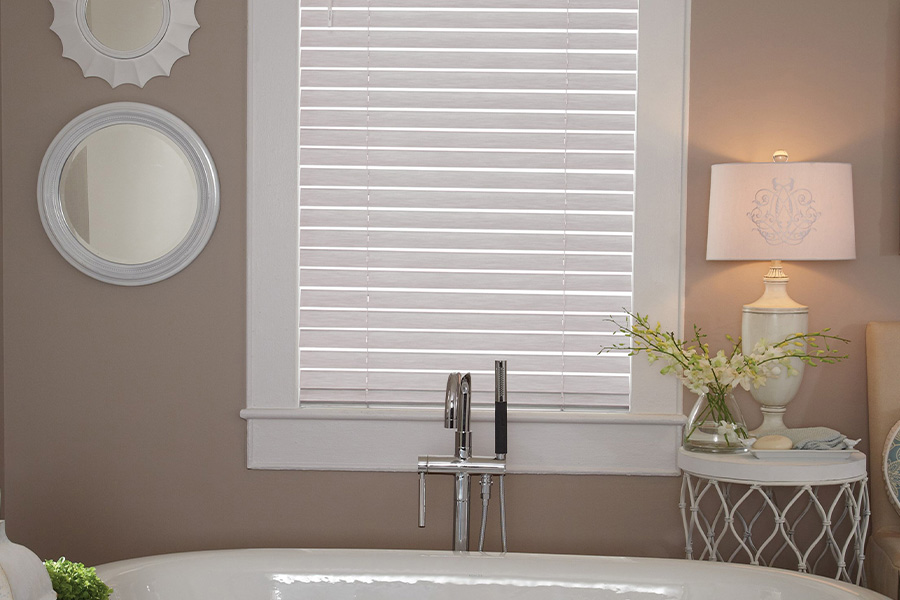 Get started by picking the shade of your faux-wood blinds. A range of five levels of white and off-white can be found in either a smooth or textured slat. Or choose from different wood paints, ranging from Golden Oak to a rich Walnut. You are even able to color match your pull cord, ladders, and tassels for a completely uniform presentation. If you're struggling to locate the ideal color for your faux-wood blinds, you ought to
try our wood blinds.
Why Choose Faux-Wood Blinds In Boston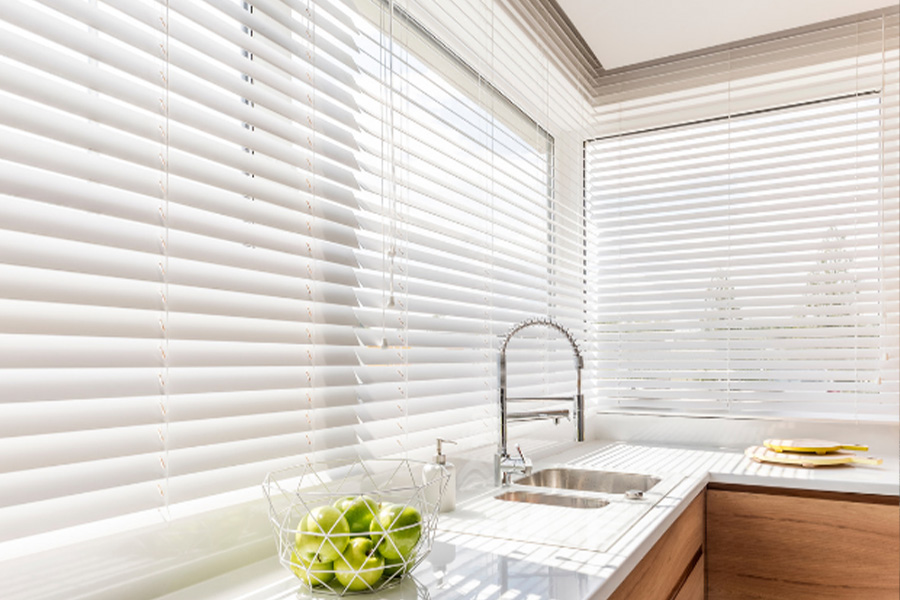 People in Boston appreciate window blinds due to their ease of use. After a swift installation, your faux-wood blinds can offer a sought-after balance between light management and privacy. You can effortlessly manipulate a wand or cord to tilt the slats to permit your preferred level of sunshine. You can also lift them to the top for a wide open window.
The concern with blinds has typically been their ability to last -- but your Boston faux-wood blinds have mitigated that worry. With solid slats made from a robust synthetic wood, you'll avoid any discoloration, chipping, or cracking. The slats will keep their appearance without any bowing or breaking so that the blinds turn smoothly and easily rise every time. And because your faux-wood blinds are tailored to your window's exact dimensions, you will have no concerns about them scraping along the framework or falling clumsily below the sill.
Faux-Wood Blind Warranty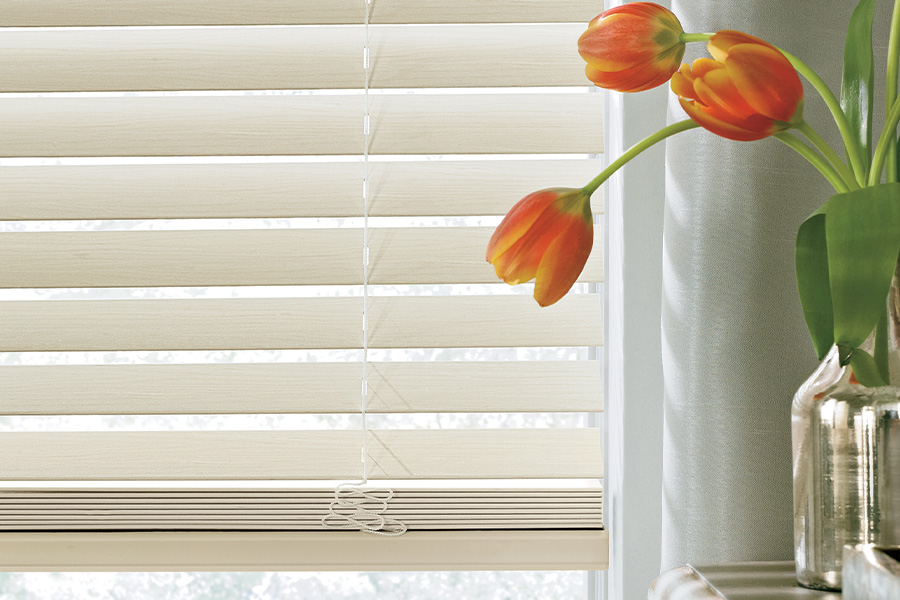 These blinds come with a three-year warranty that offers protection for any defects in manufacturing (i.e., a flaw in the product design, materials, or workmanship) for the original owner.
Faux-Wood Blinds Specifications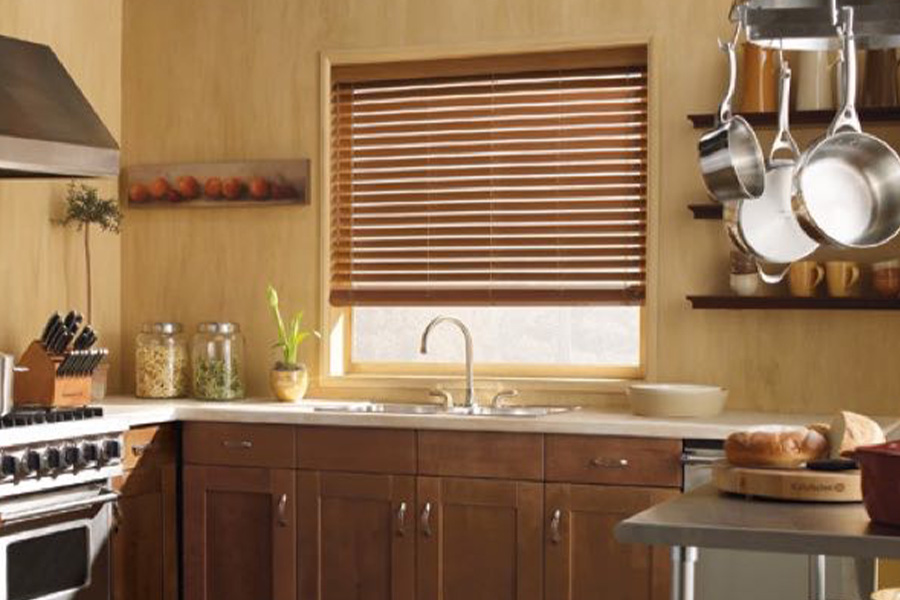 Slat Width

2 inch

2 ½ inch

Colors

Choice of 5 white & near-white tones

Choice of 5 wood-colored stains

Color coordination is available for wands/cords and tassels.

Operation System

Cord tilt

Wand tilt

Routeless

Valances

3 ¼ inch Royal Crown valances are offered.

Cut-outs

Notch or Edge cut-outs are available.


Ready For Faux-Wood Blinds In Your Home?
Your initial call if you're looking for faux-wood blinds in Boston should be directed to the experts at Sunburst Shutters Boston. We'll show you the many advantages of choosing our versatile blinds for your window treatments. Just call 781-352-2205 or complete the form on this page to request your free in-home consultation!