Faux Wood Shutters VS Real Wood Shutters in Boston
When looking for plantation shutters in Boston, you have your pick of real wood or manufactured wood shutters. On one side, you are presented with faux wood shutters -- such as our Polywood® shutters -- in versatile white that provide an unparalleled degree of efficiency. From the other side, you have the soothing, colors of our beautiful wood Ovation® shutters.
Each has compelling characteristics to satisfy your window treatment requirements. Fortunately, there's a shutter for your exact interior when looking at faux wood shutters vs. real wood shutters in Boston.
For Optimal Efficiency, Select Polywood Shutters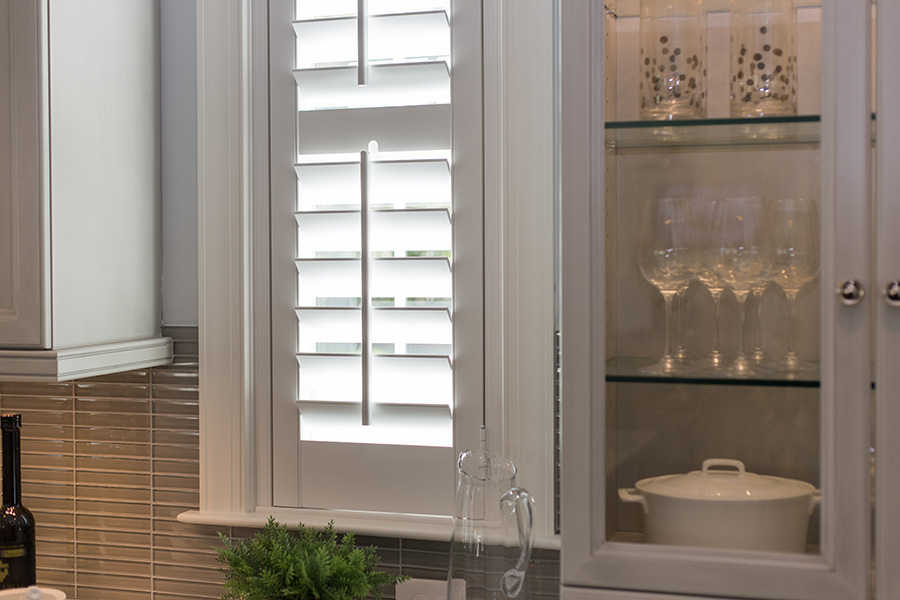 High-efficiency products insulate windows, limiting cool drafts and hot sunlight to maintain your comfort and reduce energy costs. Faux wood Polywood shutters are ideal for efficiency. Exterior air and sunlight can't pass through their strong synthetic material, and every one of their parts are constructed to close snugly when you wish to cover windows. Polywood shutters are also fabricated with exclusive weatherstripping that supplies unrivaled insulation.
If you have them closed, Polywood shutters offer up to 70% more insulation than real wood shutters. You'll see a big advantage when utilizing them on exceptionally hot or cold days. However, wood shutters provide more efficiency than window blinds and shades do.
When Looking For More Color Choices, Consider Ovation Shutters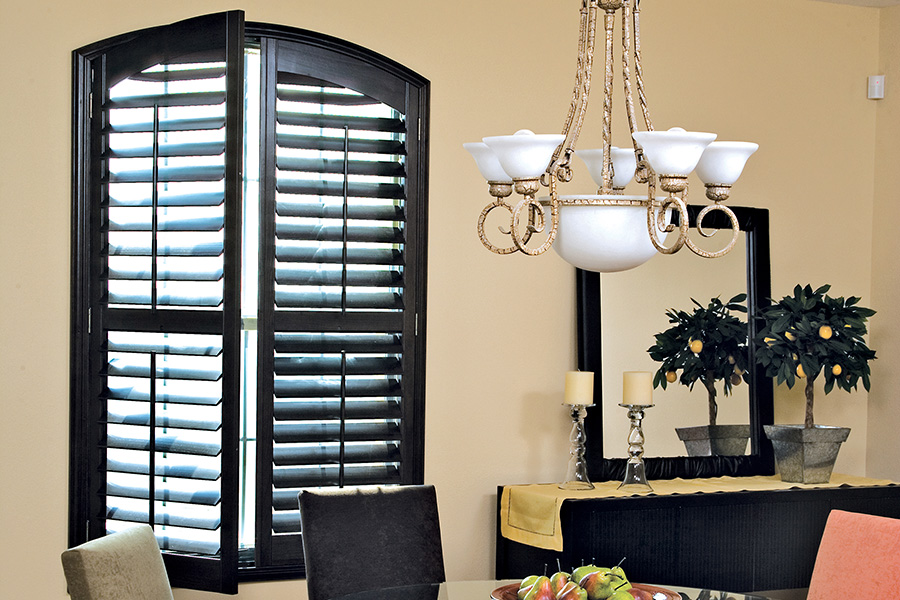 Both natural wood and faux wood shutters look fantastic in every Boston interior. Be that as it may, each has its own distinct appearance to blend with your individual preferences. As white Polywood shutters are modern and bright, wood shutters are both elegant and warm. Even so, if you have a certain look you wish to incorporate, Ovation shutters with their many color choices may be the right window treatment for you.
Polywood shutters are available in three variations of classic white. Although white works with everything, if your decor requires a different kind of lovely versatile color or wood stain, consider Ovation shutters. These window treatments can be customized with 13 paint options and 27 stain possibilities! They easily match the woodwork in your interior or bestow an alluring natural element to your property.
In Terms Of Durability, Polywood Stands Victorious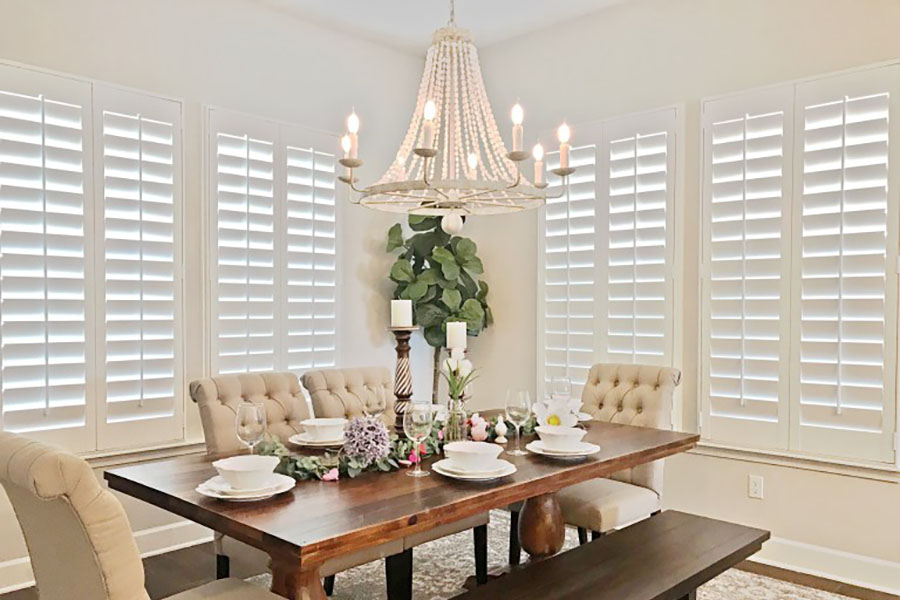 When it comes to real wood shutters vs. faux wood shutters in Boston, faux wood comes out on top for durability. Polywood shutters resist destruction from moisture, severe hot or cold weather, bugs, mold, and sunshine. They won't split, crack, bend, or discolor. You are able to place them in your coolest, sunniest, or most humid spots without thinking twice. They'll thrive for decades in any area of the house and even within your garage!
Ovation wood shutters also provide impressive durability for a natural wood product. Recognized as the only 5-star wood shutters in the world, they incorporate the finest quality materials and build to encourage impressive longevity. Although they don't belong in wet bathrooms, the wood is treated to resist humid conditions as much as possible.
Sunburst Shutters Boston Will Help You Pick Between Faux Wood Shutters Vs. Real Wood Shutters In Boston
Can't pick between real wood or Polywood shutters in Boston? Taking a look at them in person is sure to help. Call the experts of Sunburst Shutters Boston with a call to 781-352-2205 or fill out the following form to arrange a complimentary on-site consultation. An knowledgeable member of our team will demonstrate our window treatments and give you a chance to see what they look like on your windows.