How To Improve Your Boston Home for the Holidays
Now that the holidays are here and upon us, it's time to get your Boston home ready for Yuletide guests. Of course, there's the usual sprucing up that should to be finished before company comes. But is your house, itself, looking festive as it could? Or could it need some updated chairs, lights and energy-efficient plantation shutters?
If you want to give your guests a comforting atmosphere, try a few of these tips to improve your home for the holidays.
Give Your Windows Energy-Efficient Shutters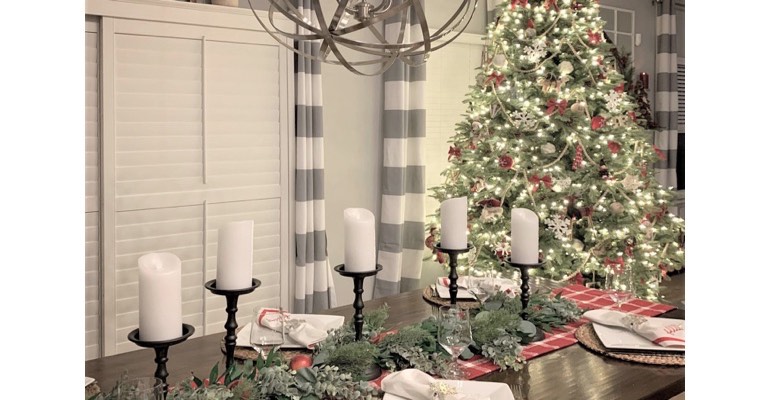 As you begin decorating your home, you may notice that your windows appear dull and drab. By putting up plantation shutters over your windows, you can give your rooms a classic touch that also brings out your decorations. Plantation shutters also can effectively restrict sun glare from sunrise to sunset. They are especially nice in rooms like the living room, so no one has to sing carols with a blinding sunset hitting them in the face.
By improving your Boston home for the holidays with plantation shutters, you attain both elegance and energy-efficiency. That's because when the cold wind starts blowing, you can shut your shutters for an energy-efficient benefit. Plantation shutters are known as the premier window treatments to stop heat loss through your windows -- and that keeps the pleasant air inside and the chilly air out.
Of course, if you are looking to pair energy-efficiency with style, you will want to use a faux wood interior shutter, like our Polywood® plantation shutters. Polywood is up to 70% more energy-efficient than basswood shutters and up to 1600% more energy-efficient than aluminum blinds. You are able to even cover your unusually shaped windows with Polywood plantation shutters, which ensures that every window will look stylish while still keeping a even temperature by your windows.
Now's the time For Updated Furniture In The Family Room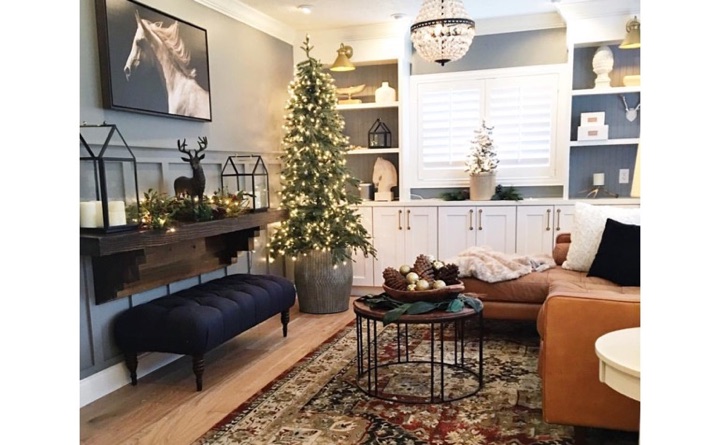 After your windows are covered, you should determine what guests will be sitting on. If your chairs, couches, and tables are beginning to show their age, the holidays can be a great time to upgrade. By upgrading a worn-out sofa, or adding a couple leather chairs by the fire, you can make an atmosphere that's perfect for family photos. Plus, your friends will be much happier sitting on furniture that wasn't made during the Eisenhower administration. After all, how many times can you clean that cushion anyway?.
Decorate Every Room In The House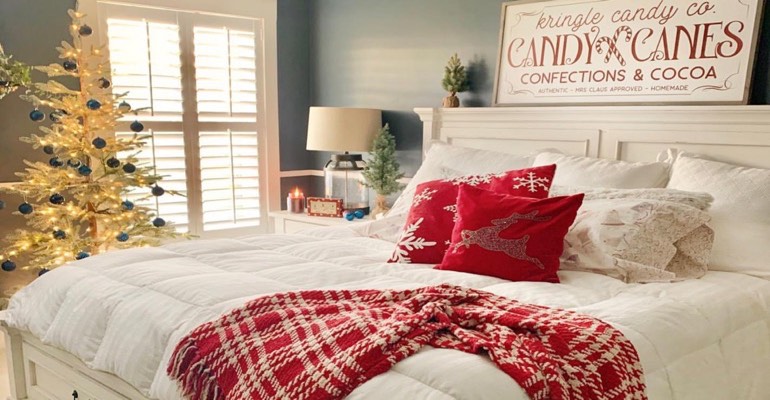 You put up the tree and covered the main rooms in festive embellishments. But there's nothing better for your overnight guests than falling asleep to a touch of holiday magic in their bedroom. And a bit of mistletoe in the kitchen can put a smile on your face when you're stressing about your holiday feast.
Decorations shouldn't be heavy-handed, and don't think that you need to cram inseveral fully decorated trees. But a slight detail in the corners can raise your holiday mood.
Improve Your Boston House For The Holidays By Redoing Dull Lighting Fixtures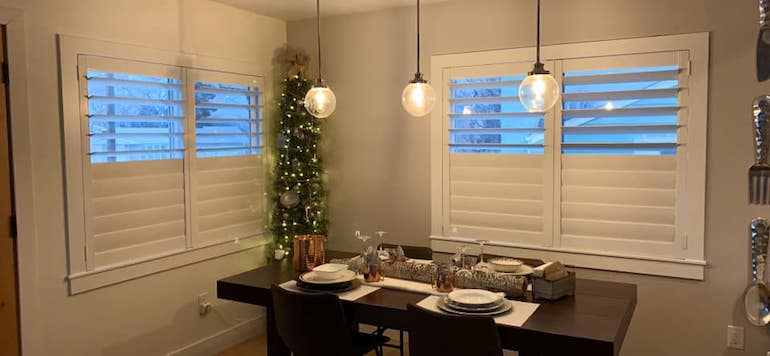 New sofas, decorations, and energy-efficient plantation shutters are great, but it doesn't matter if they are sitting in the dark. Improving your home for the holidays should include upgrading ineffective lighting fixtures. Your floor lamp might provide enough light when it's just you and your immediate family, but when friends and family come calling, you'll need plenty of adequate lighting.
Most lighting fixtures are a snap to put in and can effortlessly liven up your space. Lights can eliminate room shadows in the corners. If a new lights aren't in the cards, just make sure your fixtures are full of new bulbs. And installing a dimmer switch lets you adapt the fixtures to you holiday decorations.
Sunburst Will Help Improve Your Home For The Holidays With Energy-Efficient Plantation Shutters
Getting ready for holiday company might include some needed improvements to your home. Sunburst Shutters will help you find the best energy-efficient plantation shutters that will make your house cozy for the holidays. Just complete the form below or call us at 781-352-2205 for a no-cost in-home consultation.