Ideal Window Treatments For Palladian Windows In Boston
Elegant Palladian windows add a special touch to your Boston property. These sizeable windows featuring an arched window in the middle flanked by a pair of smaller-scale rectangular shaped windows offer an abundance of sunshine and an amazing view. However, you might be wondering how do you cover these unique windows to achieve the appropriate levels of light and privacy without obscuring their design?
Louvered shutters are the top window treatments for Palladian windows in Boston. The simple reasoning is because shutters are customized to match the precise measurements of your non-standard window openings. They'll preserve the shape, give you outstanding light and privacy control, and accentuate the amazing beauty of your Palladian windows.
Louvered Shutters Fit The Exact Dimensions Of Your Palladian Window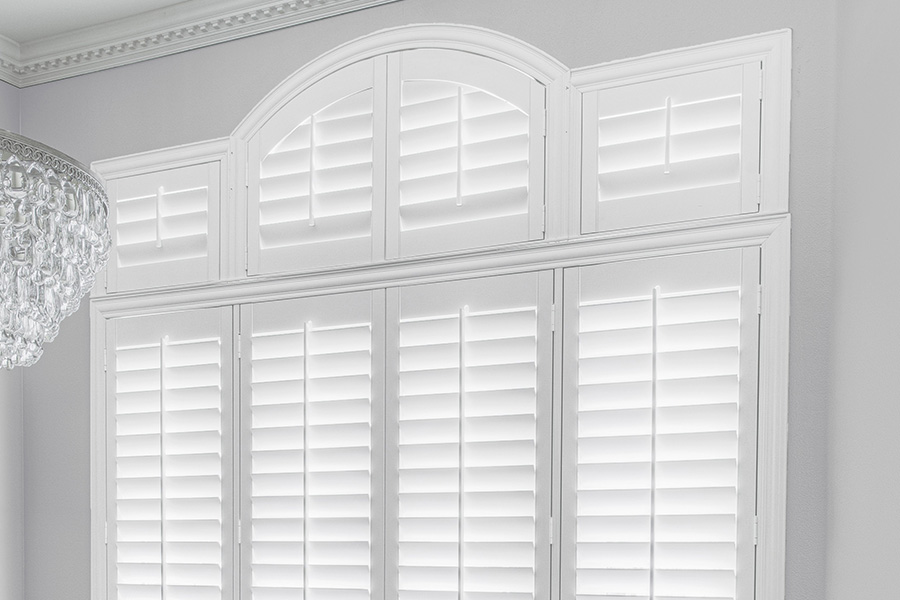 If your home has such a lovely window as a Palladian window, you wouldn't try to hide its design. While standard coverings like drapes provide some ability to control light and privacy, these square options will either cover your taller, arched window or leave the the rounded top uncovered and permit light into your room.
Customized louvered shutters give you the best of both worlds. Both natural wood and composite shutters are constructed to accommodate your window's precise measurements. A solid enclosure is built around the opening, and panels of slats are cut to connect within the frame. If you have a specialty arched design like a Palladian window, you might choose to have the panels on each side stretch to the arch's top and utilize the same curved shape as the outer framework, or you might have the arch fitted by itself and use a sunburst shutter. No matter what you decide, the louvers remain adjustable so you maintain total control over the levels of privacy and light.
Louvered Shutters Let You Manage Natural Light And Privacy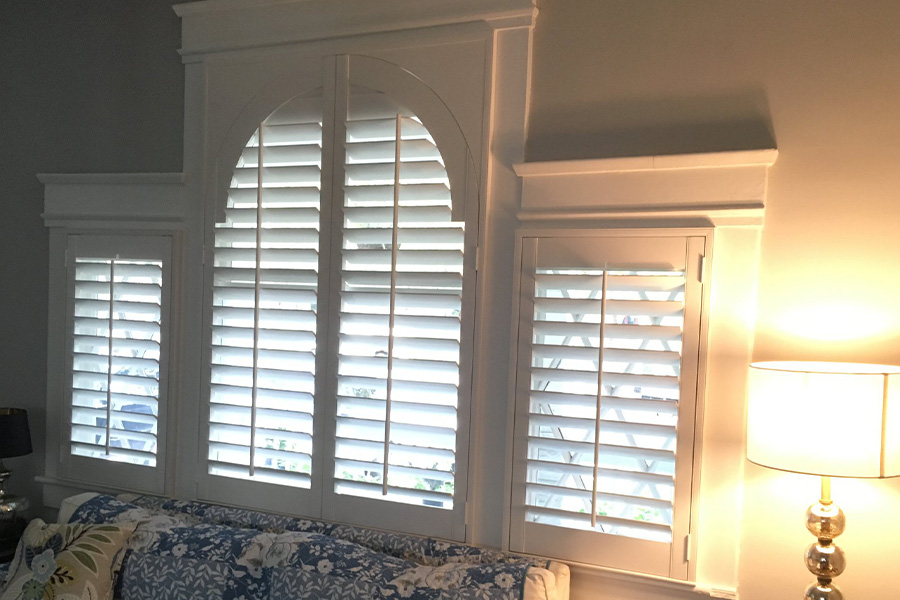 By providing such a great fit, plantation shutters give you total control over the amount of light and privacy you experience through your Palladium windows. Expertly positioned louvered shutters will avoid unwanted space between your window opening and shutter frame, and by shutting the louvers, you eliminate sun glare and enjoy enhanced privacy. This precise construction makes interior shutters extremely energy efficient too.
Composite shutters,
in particular, provide another layer of protection with their exclusive insulation qualities.
Of course, sometimes you wish to see the outside world through your Palladian window and encompass your home with natural light. If you want to brighten the mood, tilt open the slats until you have the view or levels of light you require. You can move the the slats to divert the sun's glare from anything that reflects light or away from your eyes too.
Louvered Shutters Accentuate The Appeal Of Your Palladian Window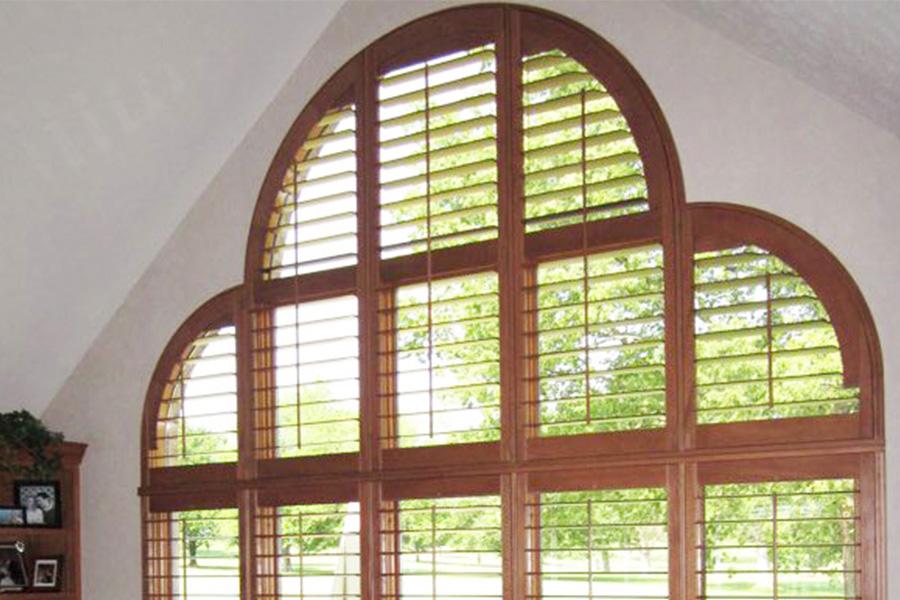 A magnificent window deserves equally beautiful window treatments. Plantation shutters look stunning as window treatments on Palladian windows in Boston. They bring incredible design elements and appeal to a room and are a definite upgrade over ordinary drapes or blinds. And you can create the look you desire with your preferred choice of colors, frame style, and material. Go with a clean, contemporary look with white faux-wood shutters and a sleek frame or traditional with
natural wood Ovation shutters
with a lavish wood stain and elaborate frame. When you have so many possibilities, it's never a challenge to customize plantation shutters that mesh wonderfully with your home's architectural features.
Talk To The Experts At Sunburst About Window Treatments For Palladian Windows In Boston
At Sunburst Shutters Boston, we go above and beyond to assist you in finding the the most suitable window treatment for every window in your house. We will direct you through our comprehensive selection of superior window materials and precisely install your treatments so they operate flawlessly. Get started with a free in-home meeting by calling 781-352-2205 or by filling out the form below.