Ideal Awning Window Treatments In Boston
Awning windows in Boston can prove a challenge to shield while still experiencing their many perks. They use a hinge above the glass and glide open from the bottom when you manipulate a crank. You'll often find them higher up the walls than most window types and in more humid spaces like baths and kitchens where you need additional air circulation. They are also usually longer in width than height.
Adaptable Polywood® plantation shutters are well-suited to the difficulties faced by awning window treatments in Boston. They swing open and shut easily, match the unusual sizes of awning windows, and are resistant to moisture. Here are all the reasons why Polywood shutters have become your first choice in awning window treatments.
Polywood Shutters Are Easy To Use On Awning Windows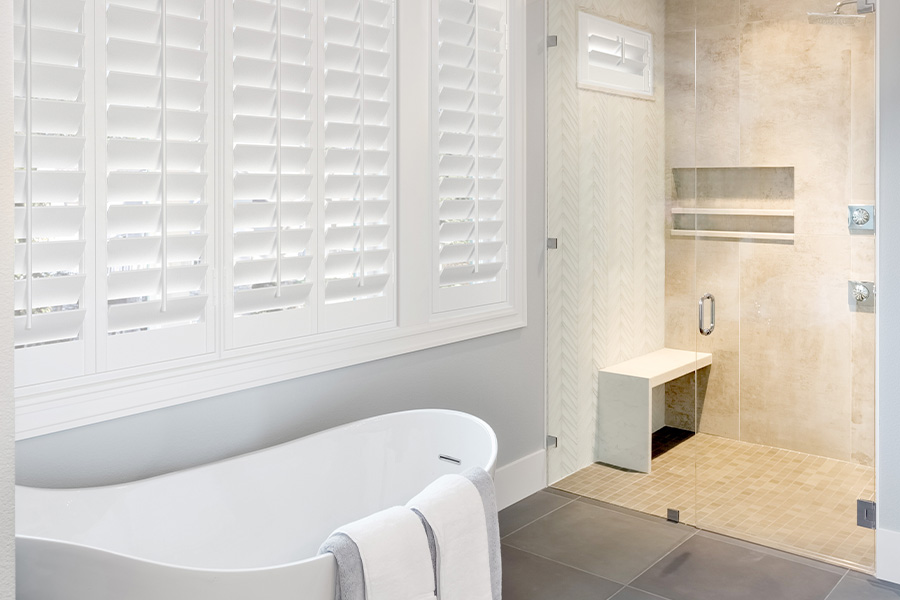 Awning windows are used to provide an abundance of light and air circulation, so you don't want window treatments that limit those benefits. Polywood shutters give you many methods to control exterior light, ventilation, and privacy. You are able to open up their panels to the left and right when you would like complete sunlight or a nice breeze from your awning windows or tilt open their slats for a little light. Whenever your awning windows are closer to the ceiling, sunlight might infiltrate at a tricky angle. Adjustable louvers can divert outdoor light if it causes glare on a mirror or other surface or gets in your eyes.
In the case where your awning windows are located near the ceiling, shutters will still be simple to operate. You'll never have to reach the highest point of the window to close them like you do with alternative products like shades. Simply manipulate the panels and louvers using the tilt rod from any spot you can. Shutters don't have cords that can swing and catch on your crank mechanism either!
Polywood Shutters Fit Wider Awning Windows For Great Insulation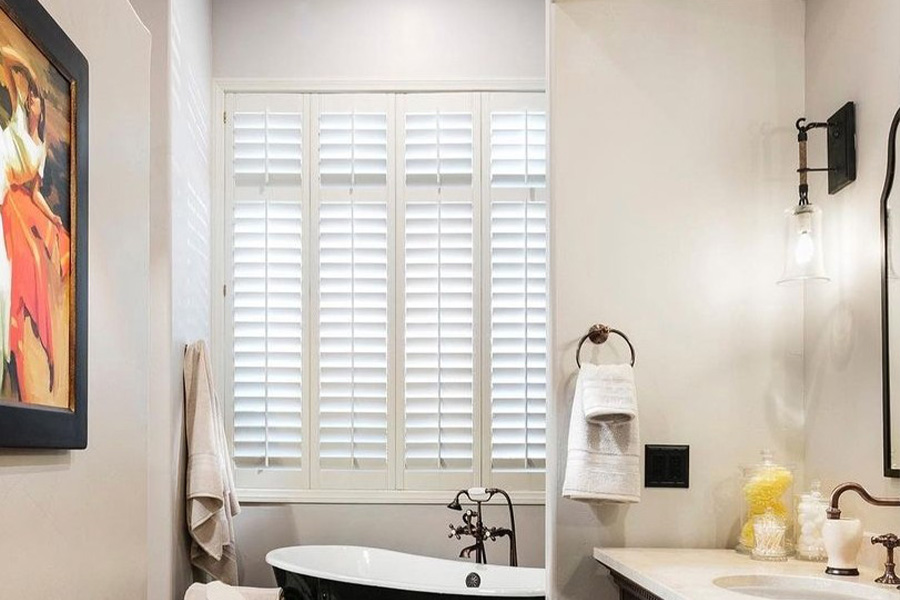 Due to the fact that awning windows are often greater in width than height, you probably won't find off-the-shelf blinds that accommodate them exactly. You should choose
custom-made louvered shutters
instead. The framework is fabricated around your window's exact measurements to ensure a flawless fit. This precise workmanship is more attractive and wards off gaps for light or air to enter. The installation may also be customized around your awning window crank, so you can easily access it.
Polywood shutters feature the additional bonus of patented weatherstripping that enhances your window insulation if you secure them. This insulation capability assists in keeping the area at a comfortable temperature and reduces your utility bills.
Polywood Shutters Stand Up Against Humidity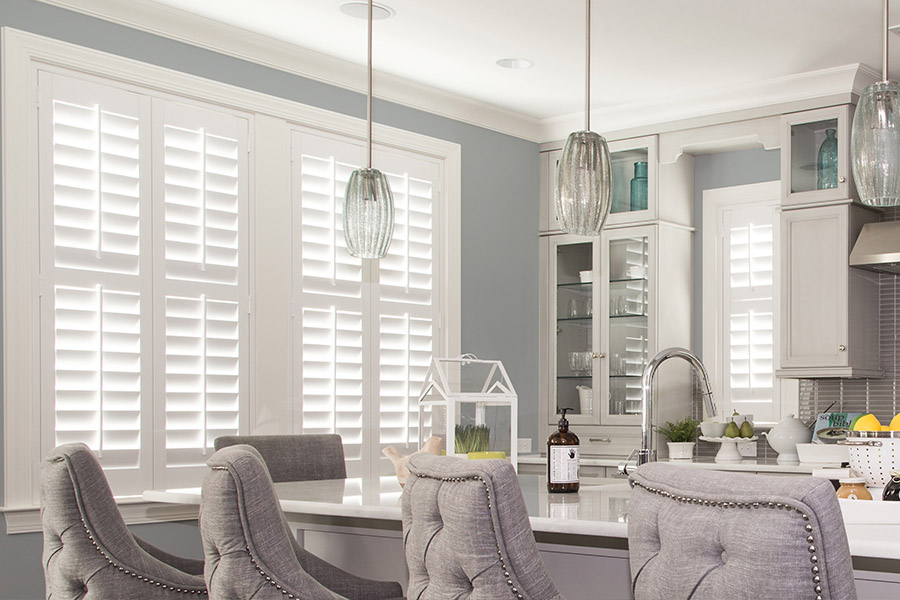 You'll often see Boston awning windows in baths or kitchens for extra airflow. But the moisture and heat in these areas can wreck fabric and wood window treatments. But not Polywood shutters! The faux material and resilient exterior layer doesn't crack, discolor, or warp from the tough conditions. You can put them on awning windows in close proximity to the shower or over the kitchen sink, and they'll be immaculate for years upon end.
Sturdy Polywood shutters are effortless to clean, too, even in the event your awning windows are difficult to reach. Instead of taking them down to wash like cloth materials or trying to reach them with a vacuum attachment like shades, you can easily remove dirt and dust with an extendable duster. If it ever happens that your bathroom or kitchen shutters become sticky, all that is called for is a quick wipe down with a damp cloth.
Sunburst Shutters Boston Has The Perfect Awning Window Treatments For Boston Homes
Let Sunburst Shutters Boston help you find awning window treatments you love from our wide assortment of choices. We bring samples to your home so you can get an idea of how amazing our popular treatments look within your interior. Simply dial 781-352-2205 or submit the following form to arrange your free in-home appointment.