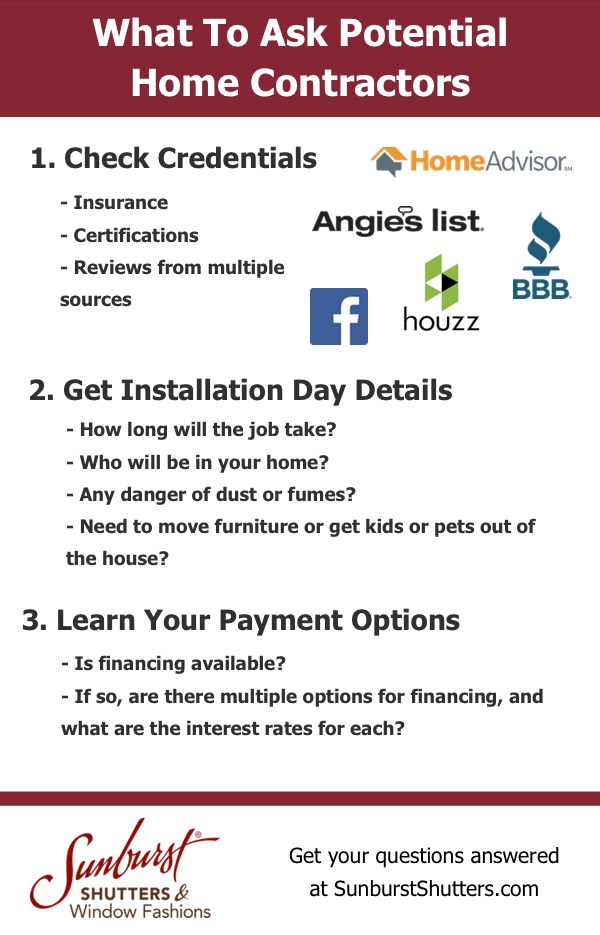 Questions To Ask When Working With a Boston Contractor
Our team here at Sunburst is a lot of things: Boston shutter installers, home design pros, and more. But in the end, you can just call us Boston contractors.
There are tons of contractors in Boston, and it may be hard to choose the right one. Whether you're looking for an entire kitchen renovation, new flooring, or new window treatments – picking the right team is essential. Here are a few questions to ask the next time you hire a Boston contractor for your next project.
Ask About Your Contractor's Credentials
Regardless of the size of your next project, you need to be able to trust your contractor 100%. You can build that trust by checking out their credentials. Ask to see copies of any certifications and certificate of insurance – any home service provider worth the money will be happy to do so.
Also be sure to look at some reviews. Find out what past customers have said about the contractor from more than one of these sources:
HomeAdvisor

Angie's List

Houzz

Facebook

Google Business

Better Business Bureau

Yelp
But don't make the mistake of only relying on online reviews. Reviews are just one part of the puzzle that you can research when looking at your options.
Ask Questions About Your Specific Project
No one knows your home better than you, so don't hesitate to voice any concerns you have about your project with any potential home service provider. Are you concerned about how the new tile you want might not work with your subfloor, or thinking about if your new wood shutters are a better choice than drapes?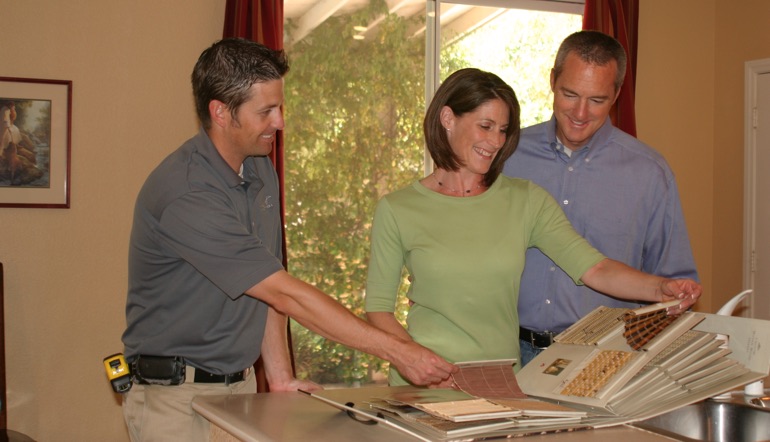 Be sure to speak up and ask the questions that are pertinent to you!
Find Out About Installation Day
Depending on the scale of your project, installation day can be a long, exhausting process, or it could be a snap. Either way, be sure to ask about the details for installation day. These are a few to get you started.
About how long will the whole project take?

How many installers might be coming in and out of my house?

Will I need to cover any furniture or make any other preparations?

How likely is there to be any dust or fumes during or after the installation?

How much noise should I expect?

Will I need to remove children or pets from the house during the installation?
Find Out Your Payment Plans
You might not need to wait and save for months to schedule your home improvement project. Most Boston contractors and home service providers offer payment options or financing assistance.
Sunburst Shutters Boston currently offers special financing on all your window treatment projects. With attractive interest rates, we'll find the best repayment option for you.
Any Questions?
If you have any other questions for our team of window treatment professionals and installers, we're more than happy to answer them. Drop us a line at 781-352-2205 or complete the contact form below to get in touch and get the answers you need.