The Most Popular Nighttime Privacy Window Treatments For Boston
As the sun sets in the evening, you don't want people looking into your Boston house. You have the option to install different types of treatments to cover your windows and the view inside, but they often are too sheer or have too much space at the sides. On some occasions, you could wake up for breakfast to discover that you didn't remember to close the shades the night before. To prevent curious onlookers from visually intruding, select custom plantation shutters as nighttime privacy window treatments in Boston. You also have the option of installing automated motorized window shades so you don't have to remind yourself to shut them again.
Select Louvered Shutters For Nighttime Privacy Window Treatments In Boston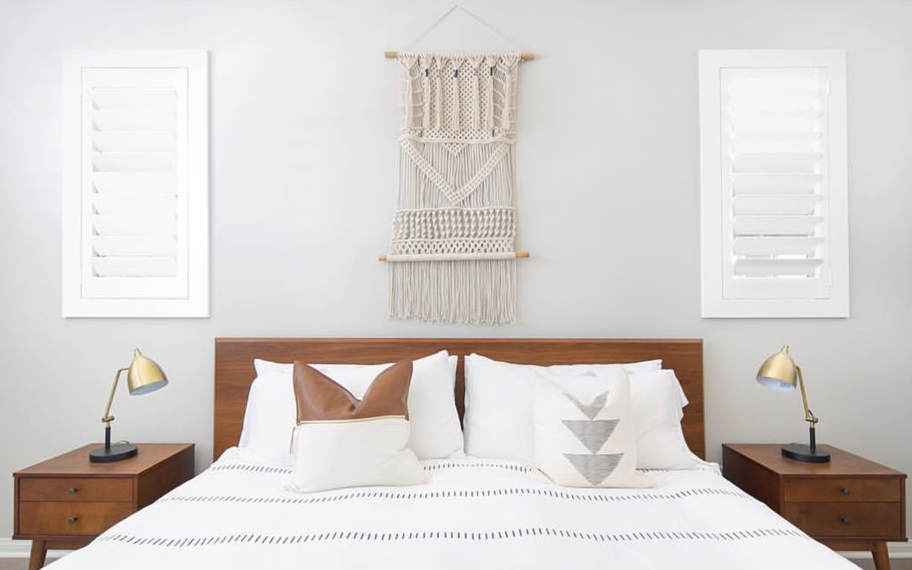 In the event your pre-made products leave spaces that impede total privacy, substitute them with custom-fitted plantation shutters. Interior shutters are effective nighttime privacy window treatments for Boston homes as they are carefully fabricated to fit your windows precisely and eschew problematic spacing. At the ordering phase, you will pick from the following nontransparent options: hardwood or faux wood. Once in place, the slats lay flat against adjacent ones to block the view into your house when shut. No one outside will have the ability to glimpse anything but the faintest glow of light that comes through your shutters once you adjust them at the end of the day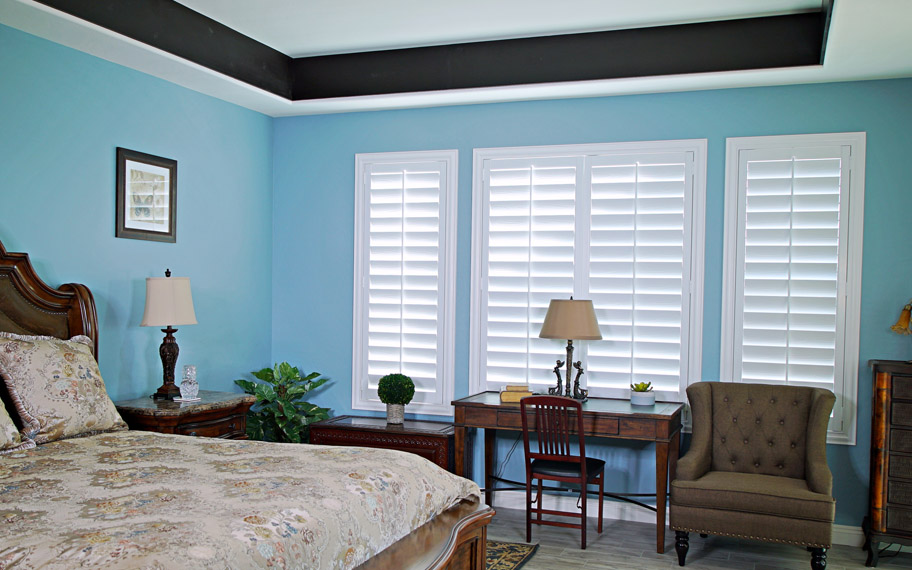 If you like the idea of louvered shutters to ensure privacy after the sun sets, you should also contemplate using composite shutters for the additional bonus of energy savings. These Polywood window treatments come with weather protection that boosts your home's insulation. They defend against drafts that reduce your home's comfort levels by allowing air to leak from your windows. If you need your bedroom at a certain temperature for a restful night of sleep, incorporate composite shutters to help you maintain the ideal temp through all seasons
When Opting For Motorized Shades, You'll Never Forget To Shut Them At Night.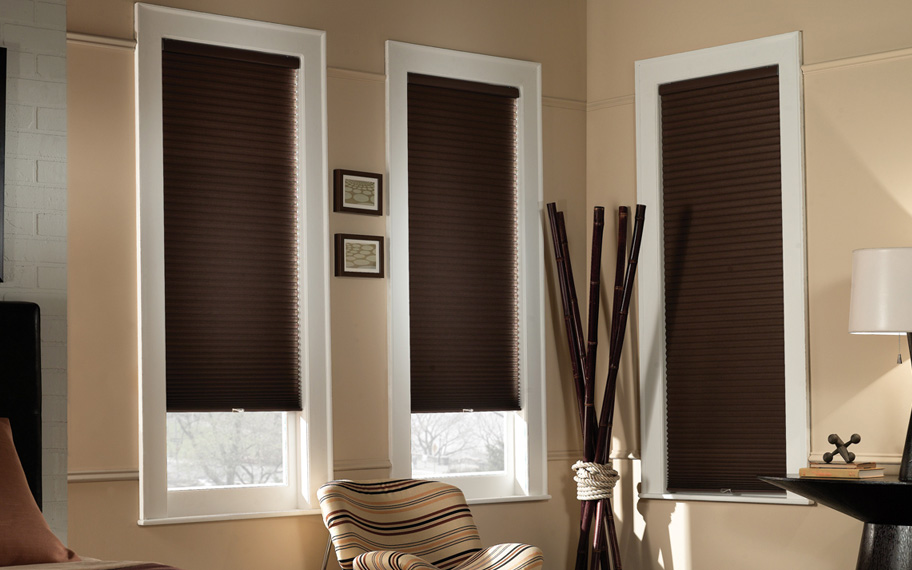 Nighttime privacy window treatments in Boston are effective if you remember to shut them after sundown. Or else, you might wake up the next day and wonder if any onlookers looked through your windows while you slept. If your family forgets to pull down the window coverings at the end of the day, get automated motorized window shades that open and close on your specified timetable.
Motorized window treatments employ a motor to operate them. Contingent on the model, you can manage them using a handheld remote or a cell phone app. You also have the choice to set your motorized window shades to close whenever you want. All you have to do is instruct your virtual assistant like Amazon Alexa to lower the shades as a component of your home's "going-to-bed" tasks, and you won't have to stress about failing to lower your window treatments again.
Practically any style of shade covering has electric-powered alternatives. You may pick from stylish Roman shades, energy-efficient cellular shades, or popular roller shades to suit your tastes while you enjoy the convenience of products that close themselves.
Elevate Your Windows Day And Night With Shutters And Shades From Sunburst Shutters Boston
When you need to block the view into your house, talk to Sunburst Shutters Boston about our attractive and effective window coverings. We are here to help you find a product that enhances your interior throughout the day and covers your windows at night. Begin your project by contacting us at 781-352-2205 or submit the form on this page to arrange a complimentary on-site meeting.