The Perfect Patio Door Window Treatments In Boston
Patio doors are an essential aspect of your home, as they connect you to the outside world with a convenient doorway and incredible view. But what if the sunshine becomes too strong, or you want to block the sightline from outside? Selecting the best patio door window treatments in Boston is crucial to enjoy the light management and privacy you want. Thankfully, interior shutters will work perfectly no matter what style of patio door you use.
Window Treatments For French Patio Doors In Boston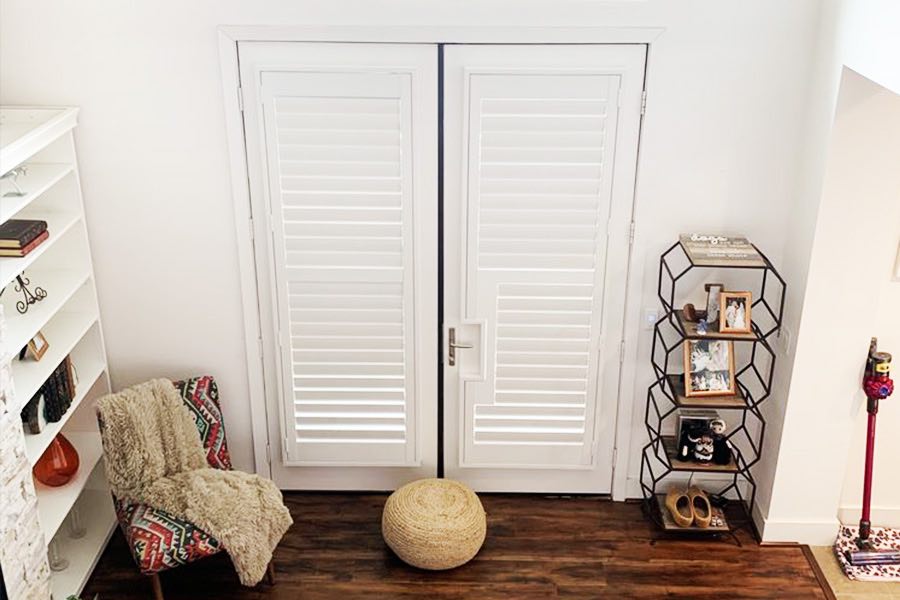 French doors offer a special touch to your property as they are available in such a broad range of styles. Be sure to pick window treatments that work well with your home's unique doorway. Plantation shutters are perfect window treatments for French patio doors, as they may be customized to fit any style or size. Interior shutters function well regardless of where the knobs are situated or how the doors swing open.
These adaptable window treatments offer many extra perks, including:
Unrivaled light control via the use of movable louvers. Other choices like shades or drapes only offer you two options - open or shut.
Exceptional endurance. Our louvered shutters are constructed to last longer than your door.
They won't ever smack or sway against the frame when the entrance is shut or opened since they are securely fastened to the door.
Unmatched energy efficiency when selecting Polywood® plantation shutters. The innovative weather stripping will help keep your room at a consistent temp throughout the year.
Window Treatments For Sliding Patio Doors In Boston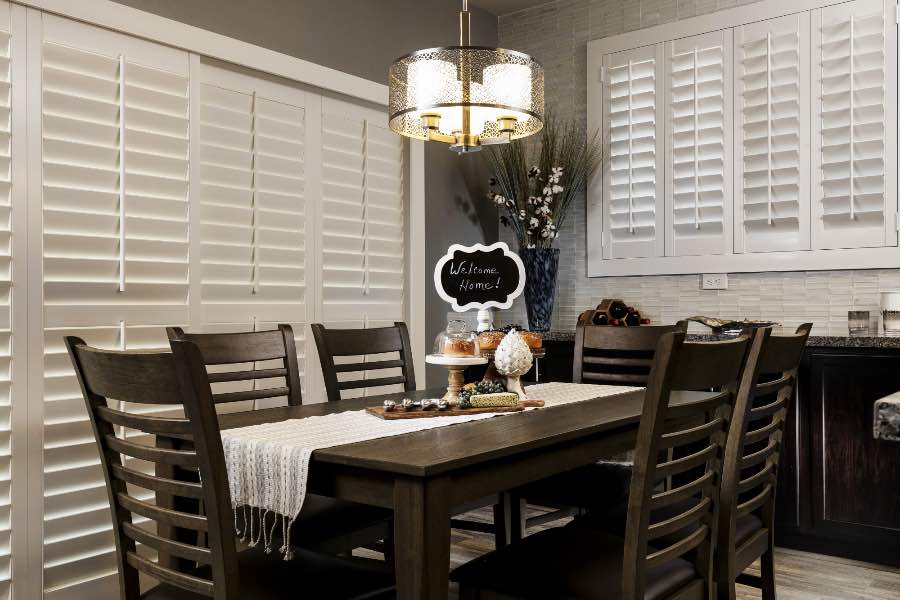 Similar to French doors, the styles and sizes of sliding patio doors can vary greatly. You should get a customizable window treatment that provides total light and privacy control. You'll get precisely that with interior shutters. These adaptable window treatments for sliding patio doors in Boston typically are crafted in a bypass style.
Bypass Sliding Door Shutters
This solid, easy-to-operate solution uses shutter panels that slide smoothly in front of your sliding door on a fixed track. When you need to access your entry, these shutters may be situated one in front of the other. The integrated louvers provide the light management and privacy you want. This kind of sliding door shutter is the most customary design, producing a streamlined, more modern look for your patio door.
Frequently Asked Questions Concerning Patio Door Window Treatments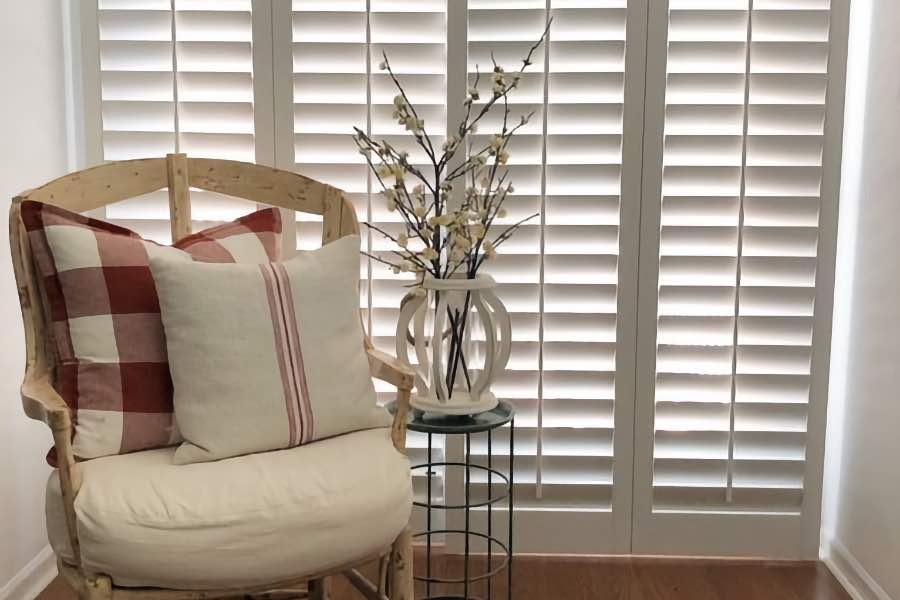 Do I have enough space to put shutters on my sliding door?
In the majority of scenarios, yes. A broad array of frame and mounting possibilities can fit most types of sliding patio doors.
Will my door handle prevent me from using shutters?
No. Shutters can be customized with cut-outs that accommodate handles of all types.
When installing patio door shutters, is anything secured into the flooring?
No. Patio door shutters secure to the door frame or the wall bordering the door.
Find Window Treatments For Patio Doors In Boston
If you're looking for a customized, attractive, and long-lasting window treatment for your patio doors in Boston, contact the experts at Sunburst Shutters Boston. Our interior shutters give you the chance to take in the view outside while providing unrivaled privacy and light control. Place a call to 781-352-2205 today to arrange your on-site consultation.