The Best Window Treatments For Picture Windows In Boston
Picture windows give you a wonderful perspective of your surroundings and bring in an abundance of sunshine. But these large windows are often difficult to cover if you need lower light levels or privacy. You aren't looking for bulky drapes or blinds that you struggle to manipulate. But you do want something appealing on a large picture window that consumes an abundance of area within your interior. And getting a product that insulates will assist in making your sizeable window more energy efficient. Knowing this, think about installing one of these exceptional possibilities for picture window treatments in Boston.
Wood Interior Shutters Give You An Alluring Option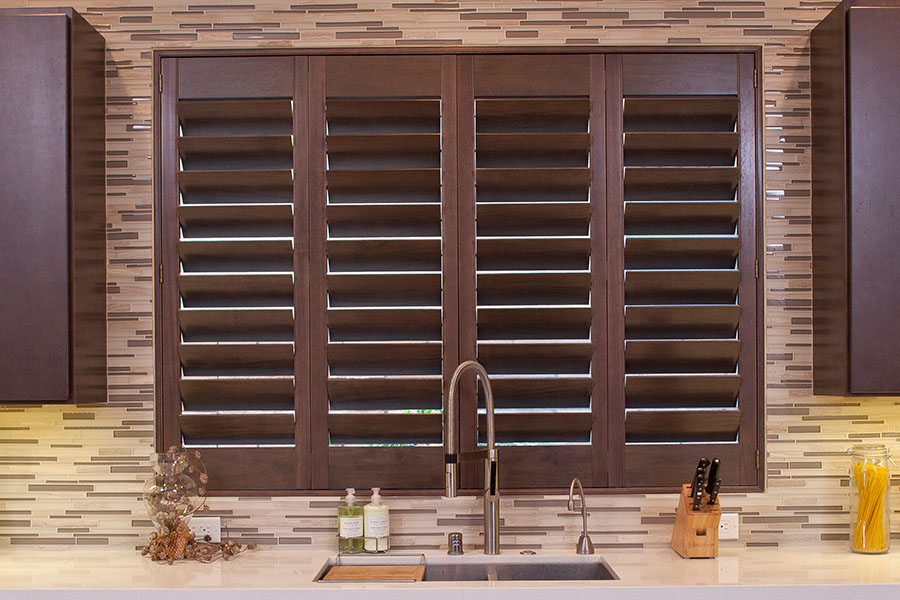 Classic louvered shutters look tremendous on large picture windows in Boston. They have a timeless look and are available in a wide range of paint and stain colors to blend with your decor or trim. And premium wood shutters like Ovation® shutters provide more durability than cheaply made window shades or blinds.
Interior shutters are simple to use with large picture windows and provide more methods to govern exterior light and privacy than alternative options. You can draw back the panels for a complete view and a flood of sunlight or shut them for darkness and privacy. You may also manipulate the adjustable slats on shut panels to enjoy the level of light you want. Or employ the louvers to move light away from a screen or reflective surface to remove glare. And due to the fact that interior shutters are customized to your window, they won't leave openings for the sun's rays to get through whenever you want darkness.
Polywood Shutters Insulate Picture Windows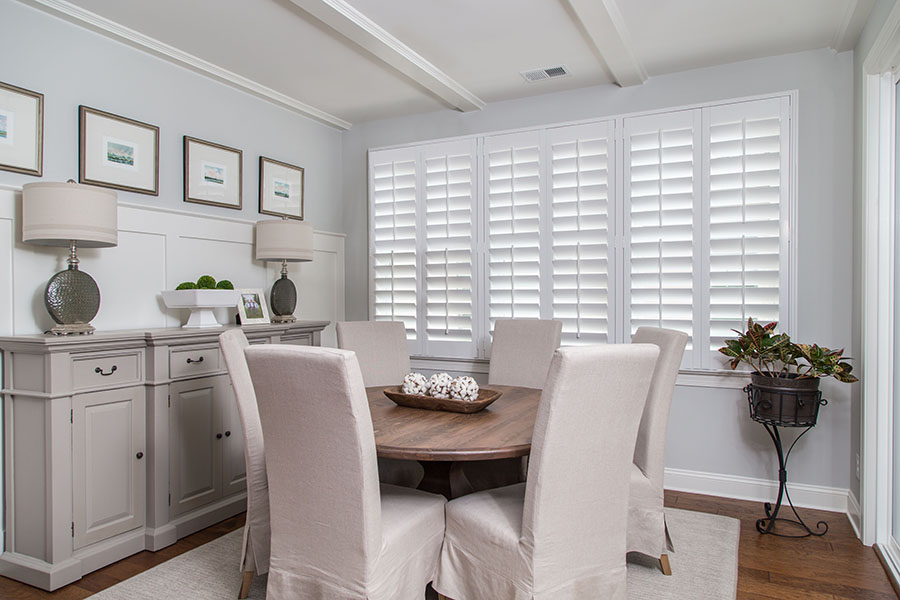 Large windows like picture windows are a main culprit of heat loss in the wintertime and let in the sun's hot rays in the warmer months. If you would like to keep your home's comfort levels stable and decrease energy expenses, choose Polywood® shutters for your picture window treatments in Boston. Similar to wood interior shutters, they obstruct hot sunlight when closed, but they offer even greater insulation. They even utilize proprietary weather sealing to keep heat from leaking out through your window and protect your home from outside drafts.
Polywood shutters also look gorgeous on each window they cover. They come in three white hues that complement countless types of interior design and bring a modern appeal to what might be considered classic shutters. Polywood shutters also last longer than other options and will grace your picture window for many years to come. They are resistant to fading and discoloration, no matter the amount of sunshine your picture window is subjected to, and they never splinter, nick, or distort from excessive moisture or intense temperatures either.
Cellular Shades Deliver A Unique Appeal to Your Boston Picture Window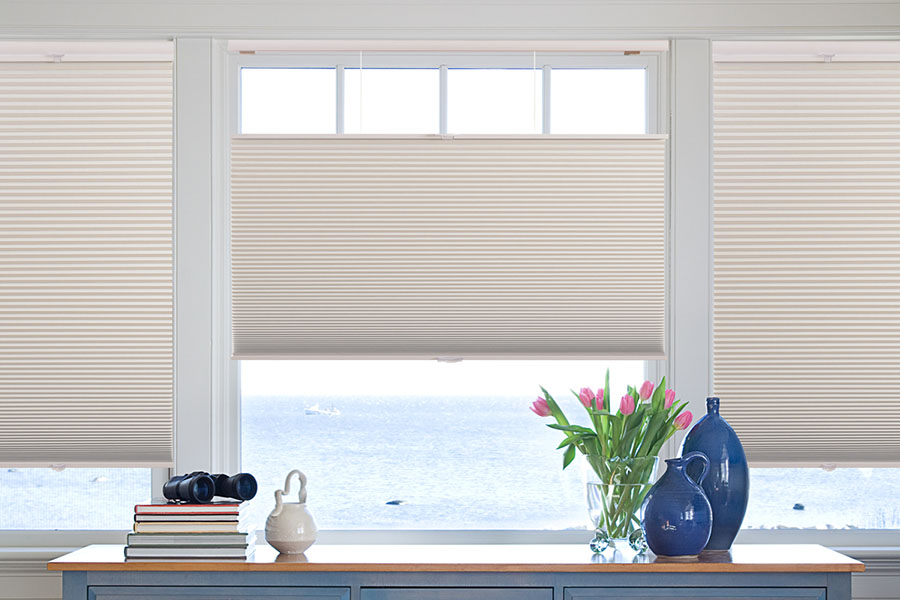 When you are more inclined to the soft look of fabric window shades, cellular shades make great picture window treatments for Boston homes. They are available in many different styles, colors, and materials, so it's easy to acquire cellular shades that fit your specific interior. You can also obtain motorized cellular shades if regular shades are too cumbersome to operate on a big picture window.
As an added bonus, cellular shades' special design allows them to be more energy-conscious than other types of window shades. They consist of pleats that open up and close in a similar fashion as an accordion when you raise or lower them. This smart design creates spaces that capture air entering around your windows. This insulation helps you keep the room at the right temperature regardless of the dimensions of your picture window.
Find Stunning Picture Window Treatments In Boston At Sunburst Shutters Boston
Need to find a covering for a picture window in Boston? Sunburst provides window treatments for every type of window. Arrange a free in-home meeting with our window treatment experts and receive a presentation of our products to see what works best in your home. Just call 781-352-2205 or fill out the form below to start your project.