How To Select Child-Safe Window Treatments In Boston
Although great at directing sunlight, window coverings can present a few unwanted risks to little ones in your Boston home. For instance, cords can cause ensnarement or strangulation. In addition, kids may become injured by yanking down window treatments, and some types might even be constructed with toxic materials.
You're able to keep your family protected by purchasing safety window treatments in Boston including louvered shutters and cordless window blinds and shades that don't pose the same dangers that lesser quality window treatments do.
Only Install Cord-free Window Treatments Around Young Kids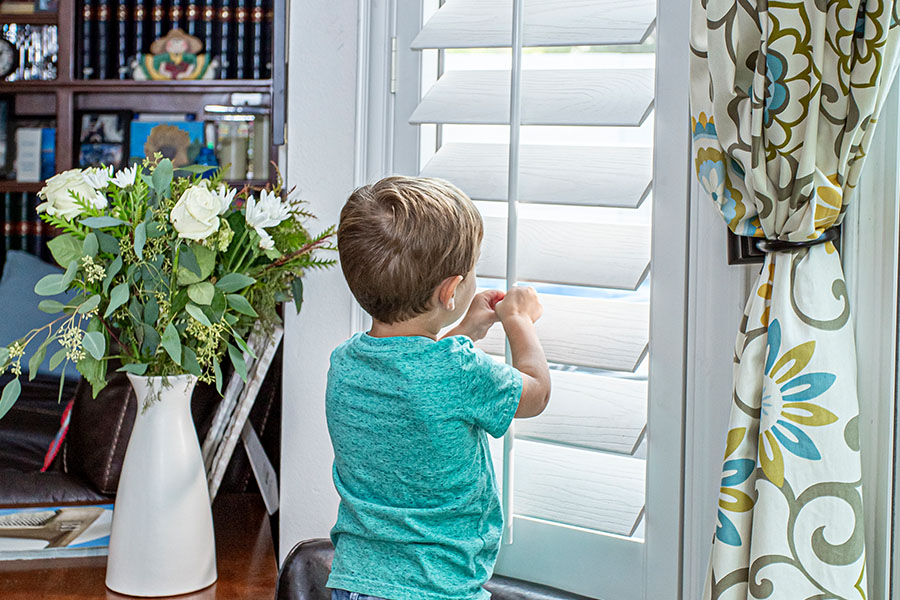 Unfortunately, corded window coverings have caused death and serious injury among babies and small children. Although many people choose to push the cords around the highest part of their window products, your kids are better protected if there are no strings to start with.
Plantation shutters don't come with cords.
They feature hinged panels that move smoothly within a frame. These panels also utilize a collection of adjustable louvers that you are able to turn to achieve proper lighting. Interior shutters are without loose, hanging elements for kids to get ensnared in and are perfect for your little ones' bedrooms and playrooms.
You could also choose cordless blinds or shades. Premium wood and faux wood blinds are available with cordless operation where you pull on the lower rail to adjust them. And the abundance of custom window shades come with cordless choices that replace cords.
Select Sturdy Window Treatments If You Have Interested Tots
Sometimes, a dangling window shade or curtain has too much attraction for an active child to ignore. The product might tear, pull out of the wall, or fall on the child. And insubstantial aluminum slats will become misshapen or crack if kids get too rough with them.
Plantation shutters are the top child-safe window treatments in Boston. They are lasting installations that fasten securely to the framework or wall around your window and can't be yanked down. Their strong real wood or composite wood can't rip and doesn't blemish from everyday usage. You will appreciate how effortless shutters are to keep clean too. Merely go over them with a dusting rag or moistened cloth to remove dirt and little fingerprints!
Because plantation shutters are so sturdy, they may also reduce the probability of children toppling out of windows. If you crack a window for some breeze, blinds and fabric window treatments won't keep them from clambering or tumbling out the window. Solid shutters, on the other hand, will halt a little body that runs into them. You are able to fasten the shutter panels to prevent kids from getting out of the window and adjust the louvers to welcome in a bit of exterior air.
Avoid Treatments Made With Toxic Materials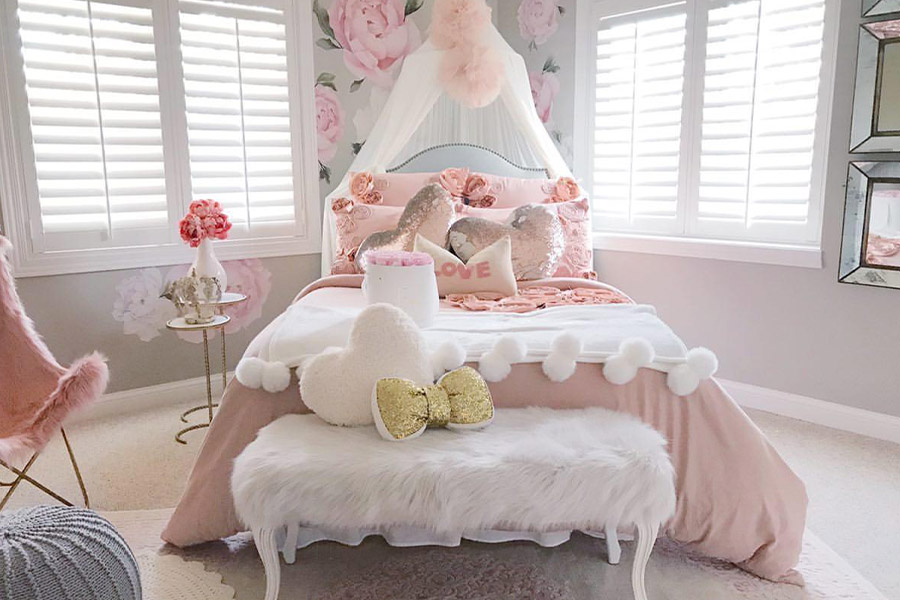 You know you should stow dangerous household chemicals away from little ones, but a range of household furnishings may consist of unsafe materials that you never thought about. Soft window treatments can contain dangerous and/or fire retardant chemicals and window blinds can have coatings that emit unhealthy fumes.
To keep these hazards out of your Boston home, choose window treatments constructed with real, unprocessed materials and harmless finishes. Premium real wood Ovation® shutters and Polywood® shutters, for example, both have harmless finishes that will not release potentially dangerous gasses.
Speak To Sunburst Shutters Boston About Child-safe Window Treatments In Boston
Sunburst Shutters Boston cares about the safety of children in Boston. We're happy to install a variety of window treatments that help you keep your family safe. Schedule a complimentary in-home meeting today, and we'll come show you which window treatments make sense for your your home. Make your appointment today with a call to 781-352-2205 or submit the form below.