Try These Contemporary Bathroom Remodel Ideas In Boston
The time has come to bring your bathroom into the current century. When you are ready to overhaul your bathroom, a simple, clean, and properly illuminated space is the way to go. Check out our modern bathroom remodel ideas for Boston and see how to elevate this important room with a refreshing color palette, flooring, and features like moisture-resistant window treatments.
Use Neutral Tones for Surfaces
Reserve the darker colors for other parts of your home and as an alternative select traditional white or a neutral color for your bathroom. These choices will improve light reflection, better illuminating the complete space and making it seem more open.
Add Intrigue With Flooring And Countertops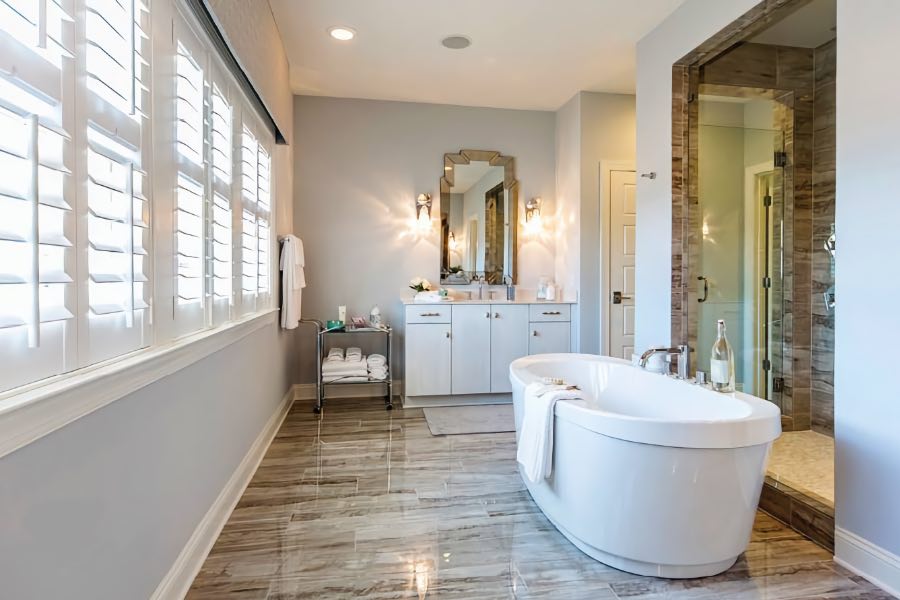 Countertops and flooring are perfect places to integrate color and intriguing patterns. For example, marble and granite countertops provide stylish, unique looks that also elevate your property's market value. In regards to flooring, tile remains a sought-after option, and a distinctive gray goes nicely with white surroundings. Or consider durable, versatile vinyl sheet flooring. It will resist damage from water and is available in limitless patterns, including options that look like tile, wood, and stone.
Get The Perfect Bathroom Window Treatments In Boston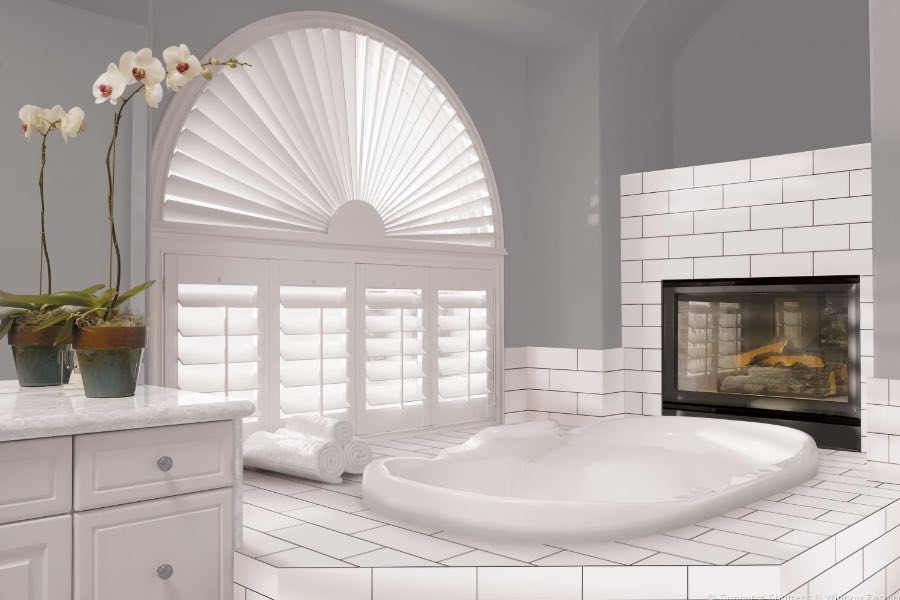 The majority of home designers are in agreement that sunlight is preferred for bathrooms as it highlights the color of your hair, skin, and clothing. If you're lucky enough to have a window, or you plan to incorporate one, selecting the most suitable bathroom window treatments in Boston is essential.
Polywood® shutters are a fantastic solution as they are resistant to water and give you total control over light. Swing open the panels for full sunlight or adjust the louvers for the perfect mix of privacy and sunshine. In addition, Polywood's traditional white color and timeless appeal functions well with any color palette or design.
Add Energy Efficiency To Your Modern Bathroom
Modernizing your bathroom is about more than just updating your style. You can also take advantage of the opportunity to improve your home's energy efficiency. There are plenty of ways to achieve this, including:
Low-flow toilets that significantly lower water usage
LED lighting
Shower heads that save water
Furthermore, if you have children who sometimes don't remember to shut off lights, put an end to the frustration by incorporating motion-sensing lights.
Add Pizzaz With These Bathroom Remodel Ideas In Boston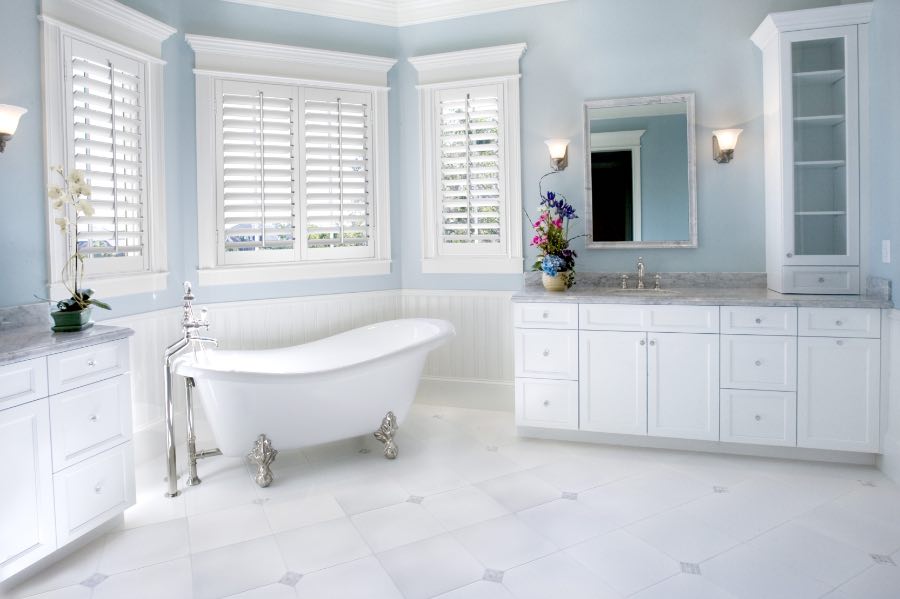 Modern bathrooms are often simple and uncluttered, but that doesn't mean they must be boring. If you're searching for a way to make your area stand out, incorporate one of these options:
For sale in a range of styles and sizes, free-standing bathtubs are a great way to get that luxury spa feel.
Floating vanities are ideal for modern bathrooms, adding to the airy, simple feel.
Make a statement with your illumination by picking accent lights like backlit mirrors or pendants. You also have to make sure you have ample light for every part of the room, such as the vanity, bathing areas, and toilet.
Order Polywood Shutters For Your Modern Bathroom Remodel In Boston
Ready to transform your bathroom? Sunburst Shutters Boston is here to help with energy-saving, resilient Polywood shutters. Our window treatments will elevate the appeal and function of your space. Contact us today at 781-352-2205 to arrange your in-home consultation.