Where Could You Consider A Woven Or Bamboo Shade In Boston?
If natural woven and bamboo shades sparked your interest when browsing for window coverings, you probably noticed their allure right away and visualized them in your Boston house. They definitely are dissimilar to standard cloth window treatments. They function a little differently, too. Natural products like bamboo shades may not fulfill all of your window covering needs in each scenario, but there are areas of your home where they are the ideal option. Here's how to utilize natural woven and bamboo shades in your Boston house to totally take advantage of these unique window coverings.
Use Woven Or Bamboo Shades In Boston To Incorporate A Natural Element To Your Interior
Many contemporary interior design styles stress the importance of using products made of natural materials to move a small portion of Mother Nature inside. In the event you already have solid wood pieces and indoor plants, you might consider woven or bamboo shades in Boston to add another natural aspect to your decor. You are likely to discover window treatments in organic materials like rattan, jute, grasses, and bamboo. They feature their own distinct appeal to suit your tastes. Their natural colors and complex woven compositions are available in limitless possibilities that impart elegance and warmth to your interior.
Select Woven Shades To Get The Right Amounts Of Natural Light And Privacy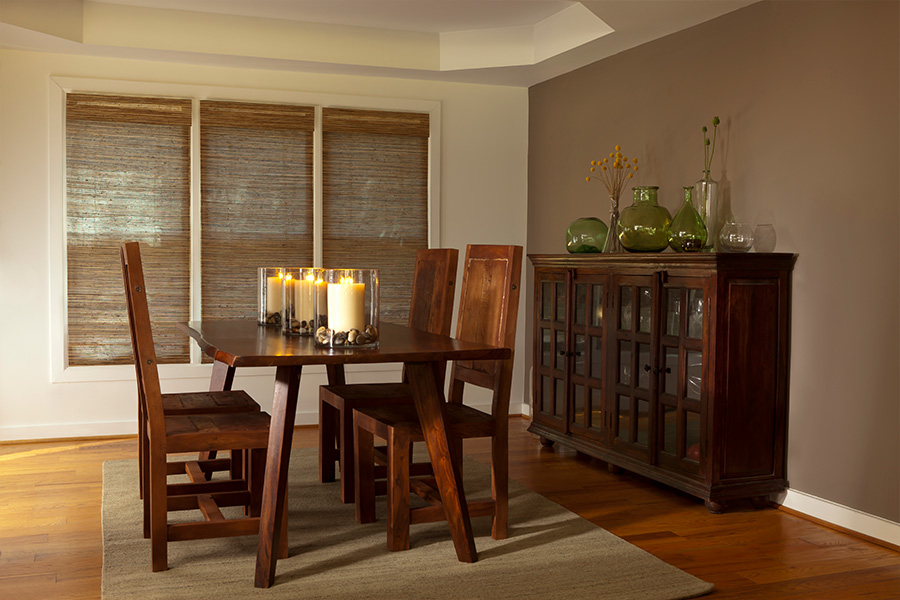 Window treatments will help you achieve the levels of exterior light and privacy you desire in your property. You'll find a multitude of appealing woods, and each shade lets a different amount of sunlight to shine through, dependent upon how tight the weave is. You might use shades with less compact weaving in a sunroom or breakfast nook for a touch of privacy without losing all that natural light. More compact weaves give you more privacy and help control overbearing sunshine in a den or family room where you want a little light from the exterior but not blinding sun rays. With that being said, if you want total privacy and darkness in bedrooms or bathrooms,
louvered shutters
or "blackout" shades are the preferred choice.
Choose Bamboo Shades If You Prefer Eco-friendly Window Treatments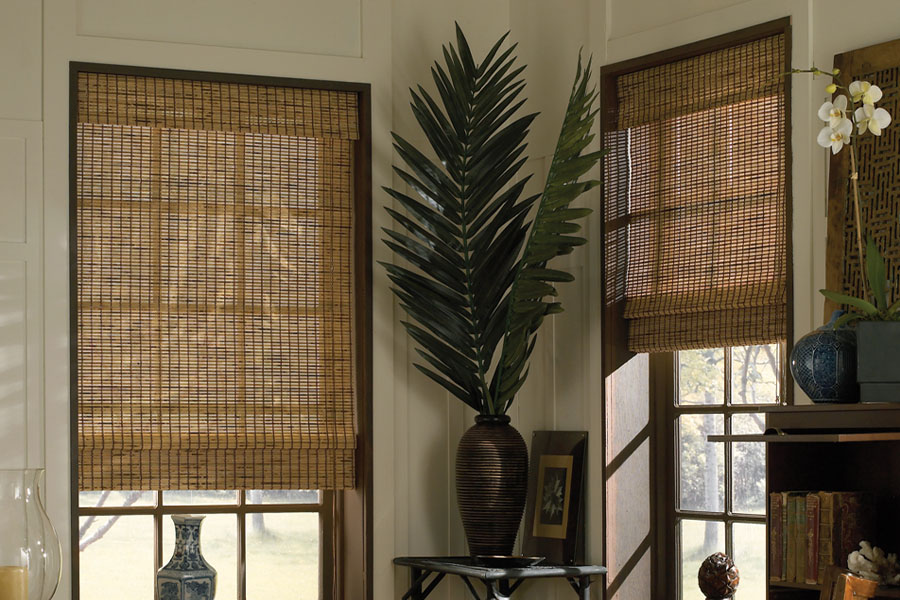 An increasing number of residents are interested in their influence on the world and want eco-friendly options. If you want to do your part, choose bamboo shades in your Boston house. Bamboo is a renewable natural resource because of its quick regrowth. And it doesn't call for dangerous processing chemicals. Bamboo is known for its flexibility and sturdiness, so it produces durable window shades that stand up to the test of time. If the time comes when you decide to replace your shades, bamboo is biodegradable, unlike products made from synthetic materials.
Ask The Experts At Sunburst Shutters Boston On Where To Use Bamboo Shades In Your Boston House
Sunburst Shutters Boston carries the best in woven and bamboo shades for our Boston clients. We'll take the time to find the product that looks best in your home and provide a precision installation for you. Begin your home transformation by reaching out to 781-352-2205 or complete the form below to set up a complimentary, on-location meeting.